We specialize in taking your wedding gown alteration stress and melting it away.
Brides
You've searched far and wide for the perfect gown, but you need someone trustworthy that can handle your wedding gown alterations and tweaks you see that no one else
notices.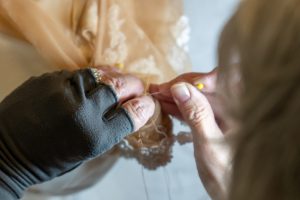 We will walk with you on your journey to that special day, and see to it that every need is taken care of. Because our dedicated bridal team works on nothing but wedding gown alterations every day, the only people touching your gown are trained for the intricate details and work that wedding gowns require.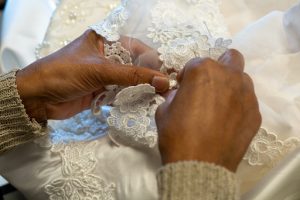 Why choose us for your wedding gown alterations?
We'd love for you to take a look at our blog entry, "
8 Things to Ask your Wedding Gown Tailor
" for insights into how to select the best person for the job. Too many times a beautiful bride comes through the door and says that the other "specialists" said something wasn't necessary, or that they didn't want something done. Most of the time that means the person they went to can't do what you asked for. We focus on listening to what you have to say and implementing those changes in a professional and masterful way. When you're with us, you're part of our family – and you'll feel like it.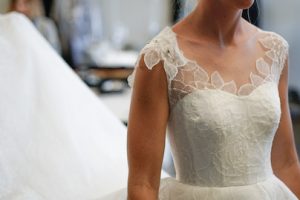 What we do for you.
Below is a small list of the things we gladly do to gowns every day:
Installing, repairing or recreating corsets
Hemming with and without lace
Eyelash lace repair
Structurally reworking to stiffen or soften in areas requested with boning and other stabilizing methods
Creating, adding or removing buttons and their closures
Using vintage gowns and veils to create one-of-a-kind pieces unique to you
Taking in and letting out – even with lace!
Using provided or sourced material and lace to create additions or replacements to your gown
Advice and counseling on what to do when other alteration shops say something "Can't be done"
Reshaping necklines
The list goes on and on!
Ready to get started?
---
Grooms
Hey guys, we need to talk… Almost every one of us has been in the position of heading into your local rental tuxedo place and grabbing the "rent 5 get the groom's tuxedo free" special. Certainly it's a great deal, but what are you compromising? The main issue we see with our groom tuxedos is just plain shoddy craftsmanship. As a result, the fit is not ideal.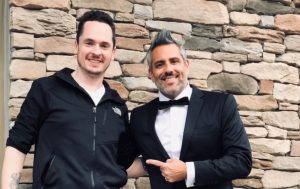 When shopping for a rental tuxedo, please be sure to think about how the photos will look in a decade. We've all looked at photos from the past and thought, "Oh… no…". Don't do this to yourself or your beautiful fiancé. Almost every time, renting can seem like a great deal, but consequently you end up with what you pay for. In contrast, a custom bespoke tuxedo or suit for your big day can mean stylish and amazing photos every time.
We're not trying to sell you anything
Does that mean you need to purchase a
custom suit or tuxedo
from us? No! We're not salespeople. Would we like to make you a custom suit? Yes!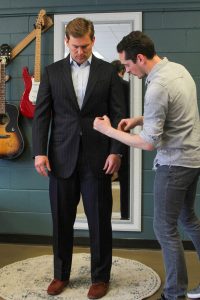 Also keep in mind that we're alterations specialists! so if you need alterations to that off the rack tuxedo or suit, we work hand-in-hand with you. Furthermore, we work on every suit and shirt brand imaginable. Because of this, we're uniquely equipped to fit almost anything to any body. As a result, your garments will look great every time you wear them. Furthermore, if you're in the market for a custom bespoke tuxedo or suit, come see us. Maybe it's not in your budget to make a big purchase. Keep in mind that we have special packages that make buying a custom bespoke suit a breeze – and easy on your wallet. Because we're here for you no matter what you need.
Want to get started?